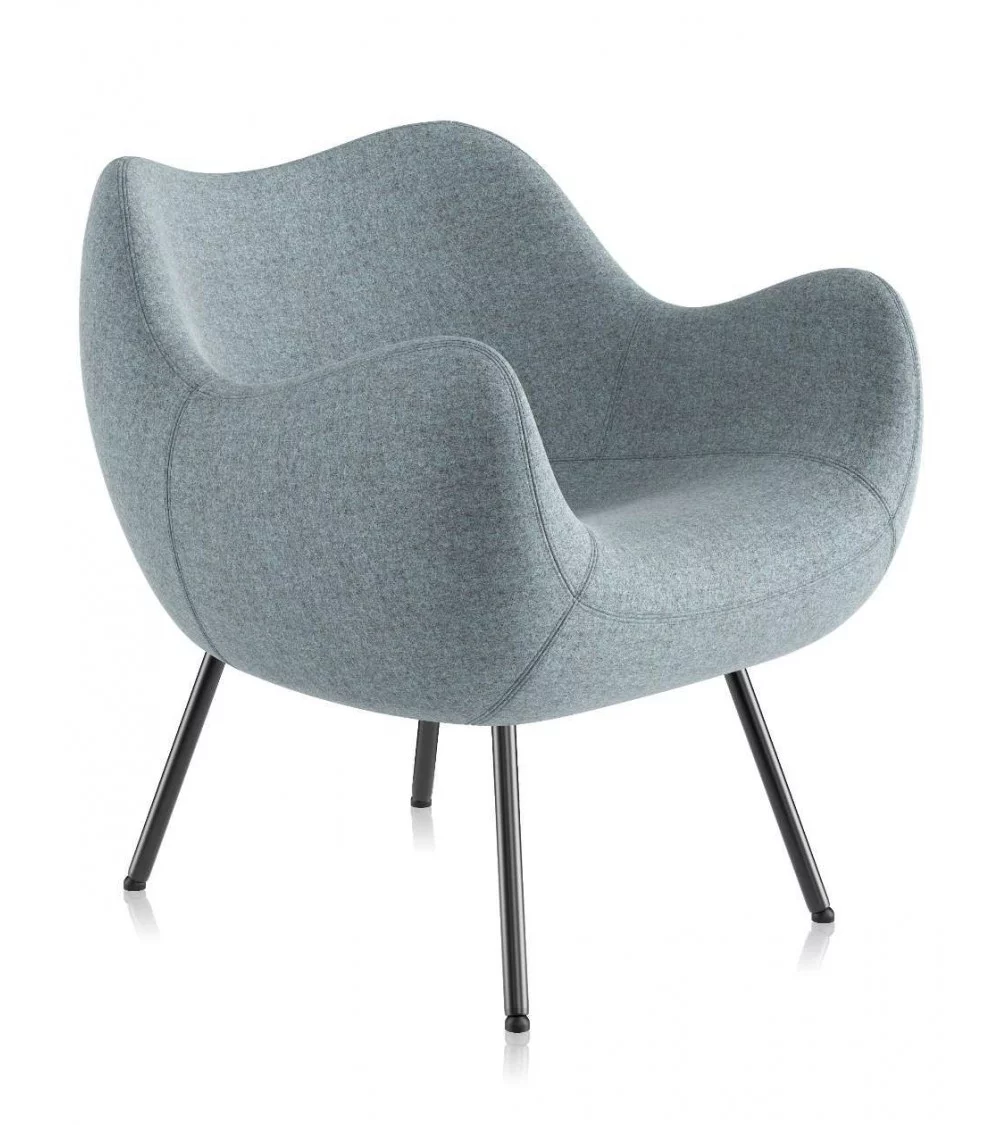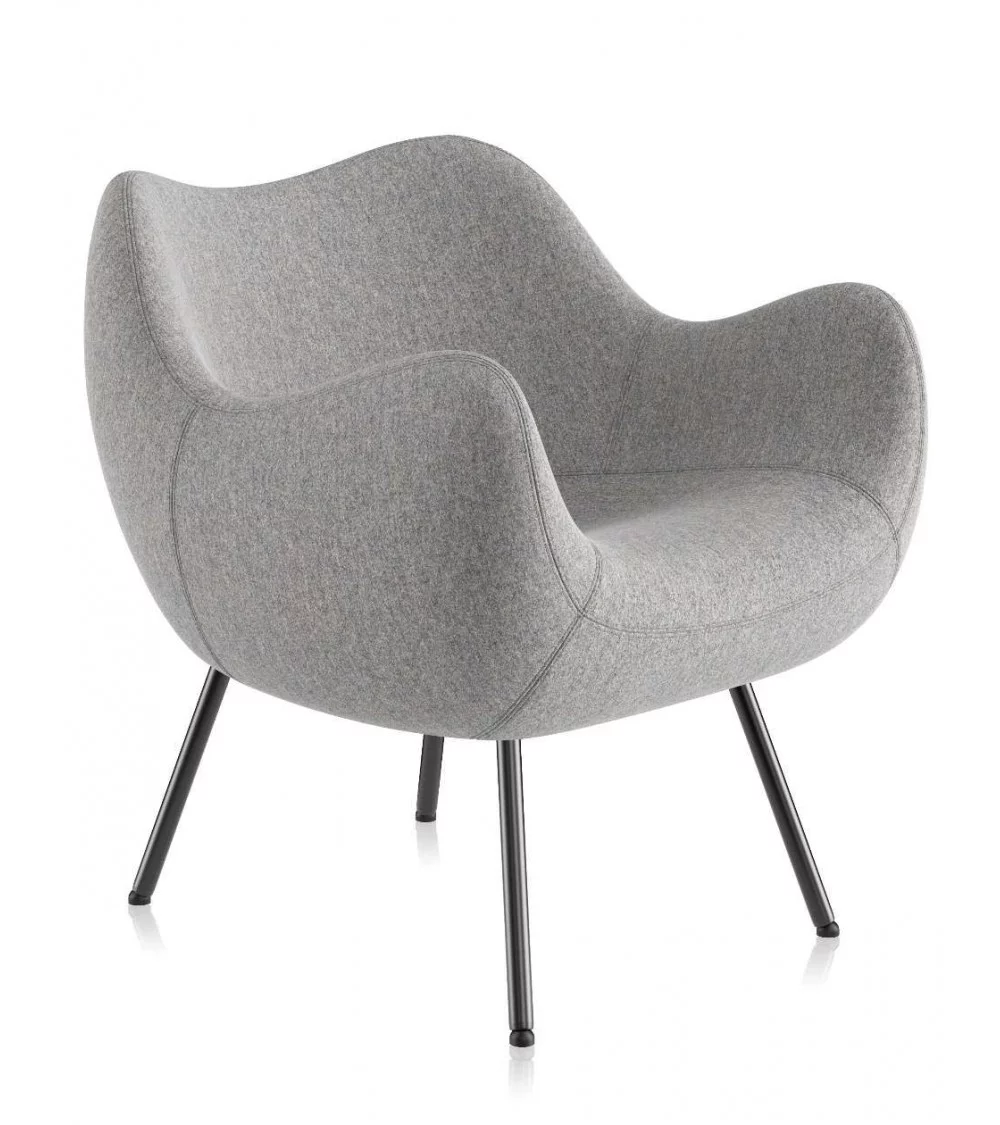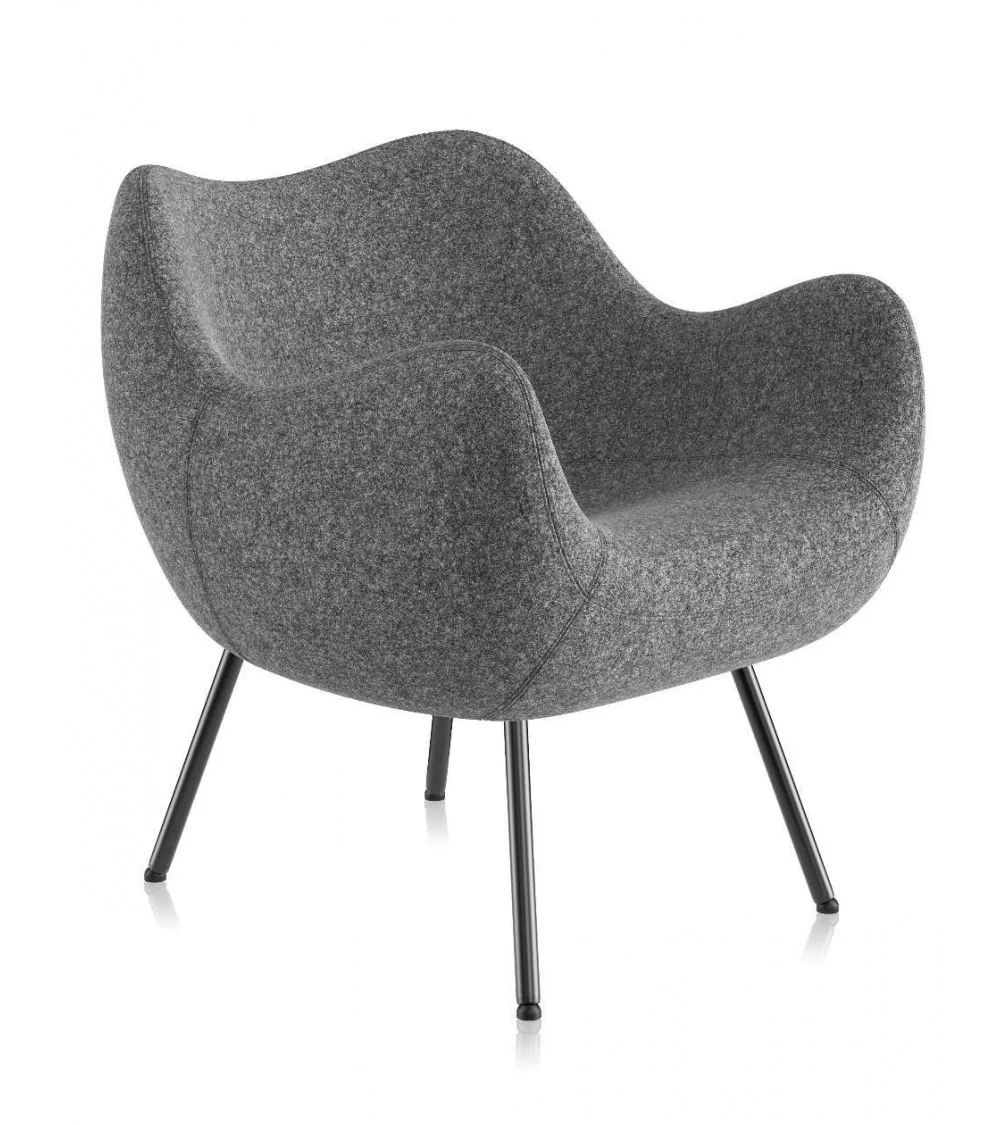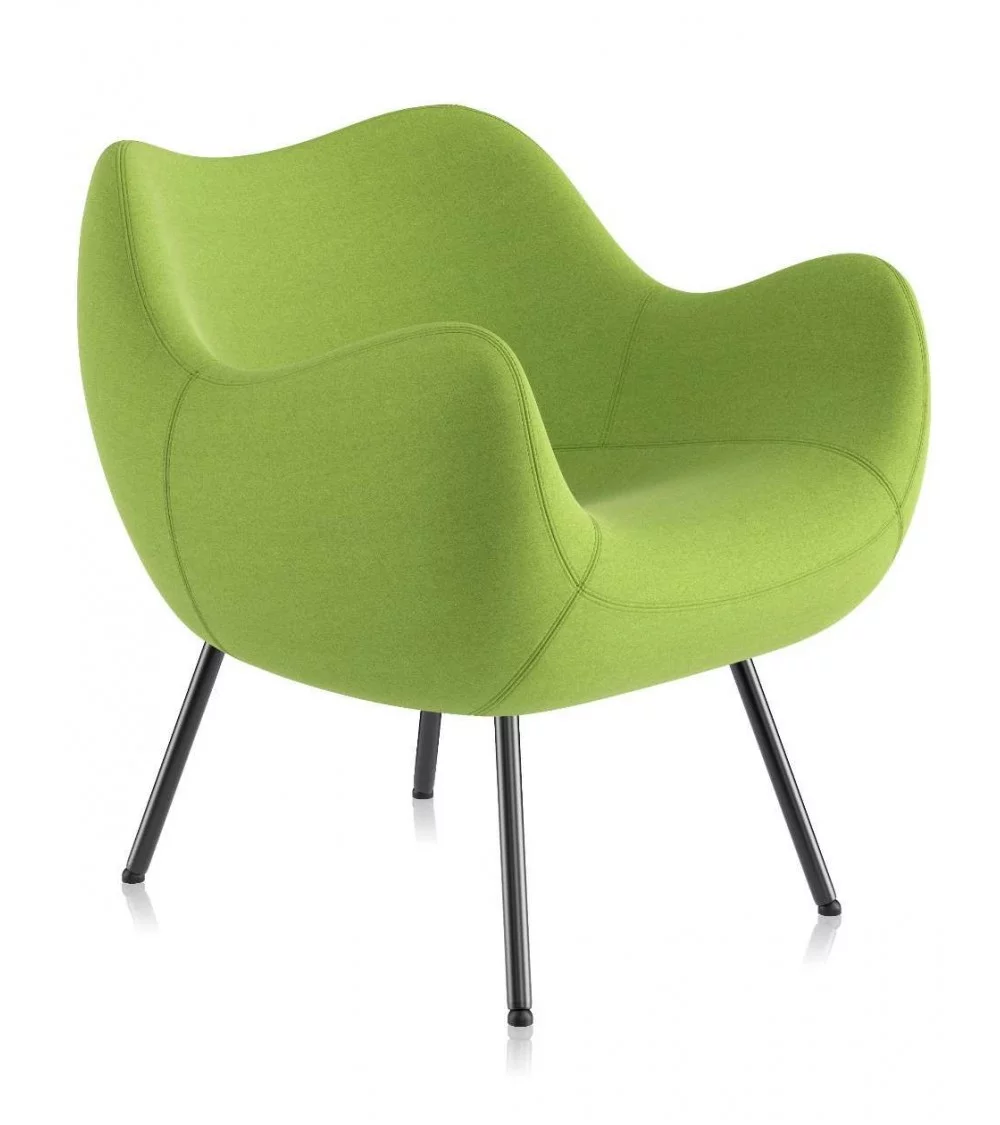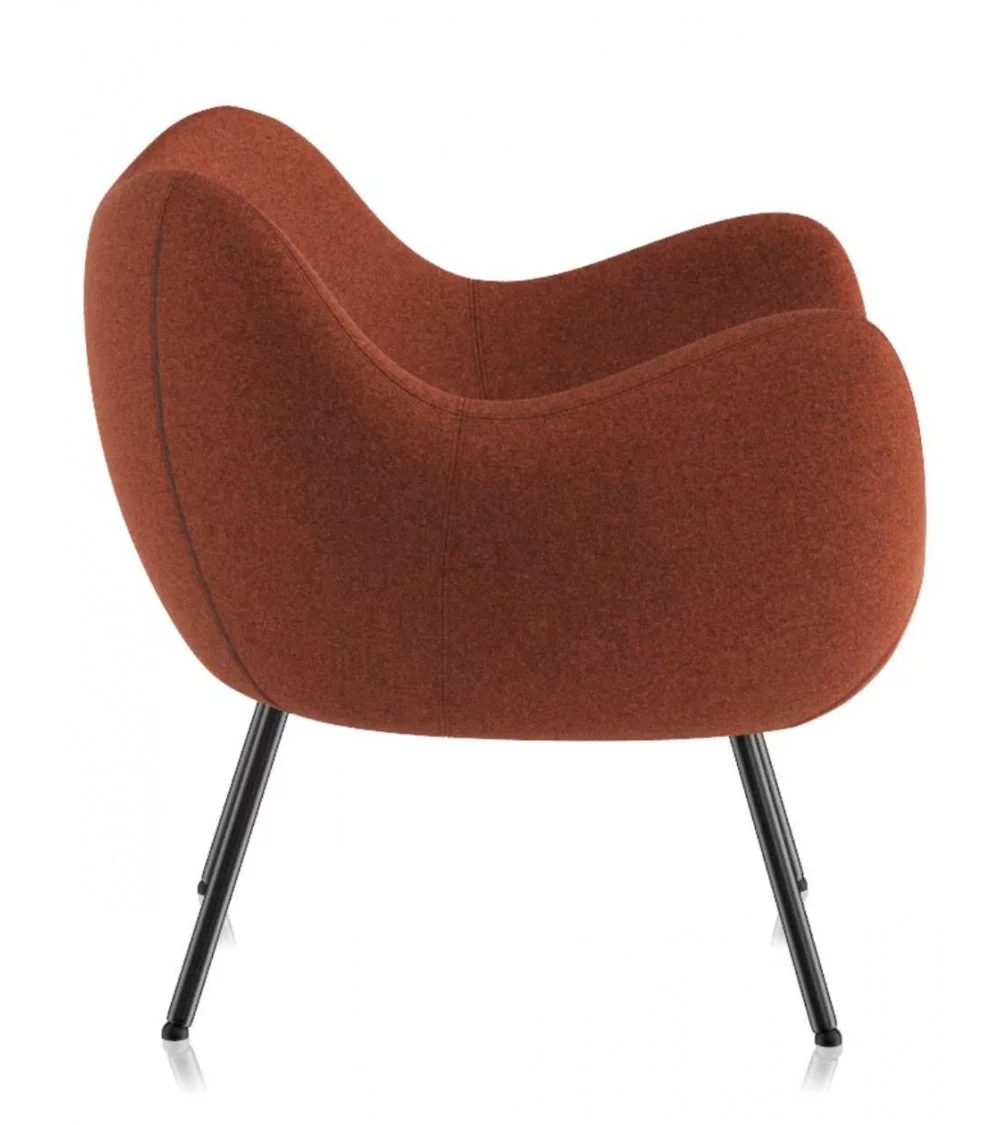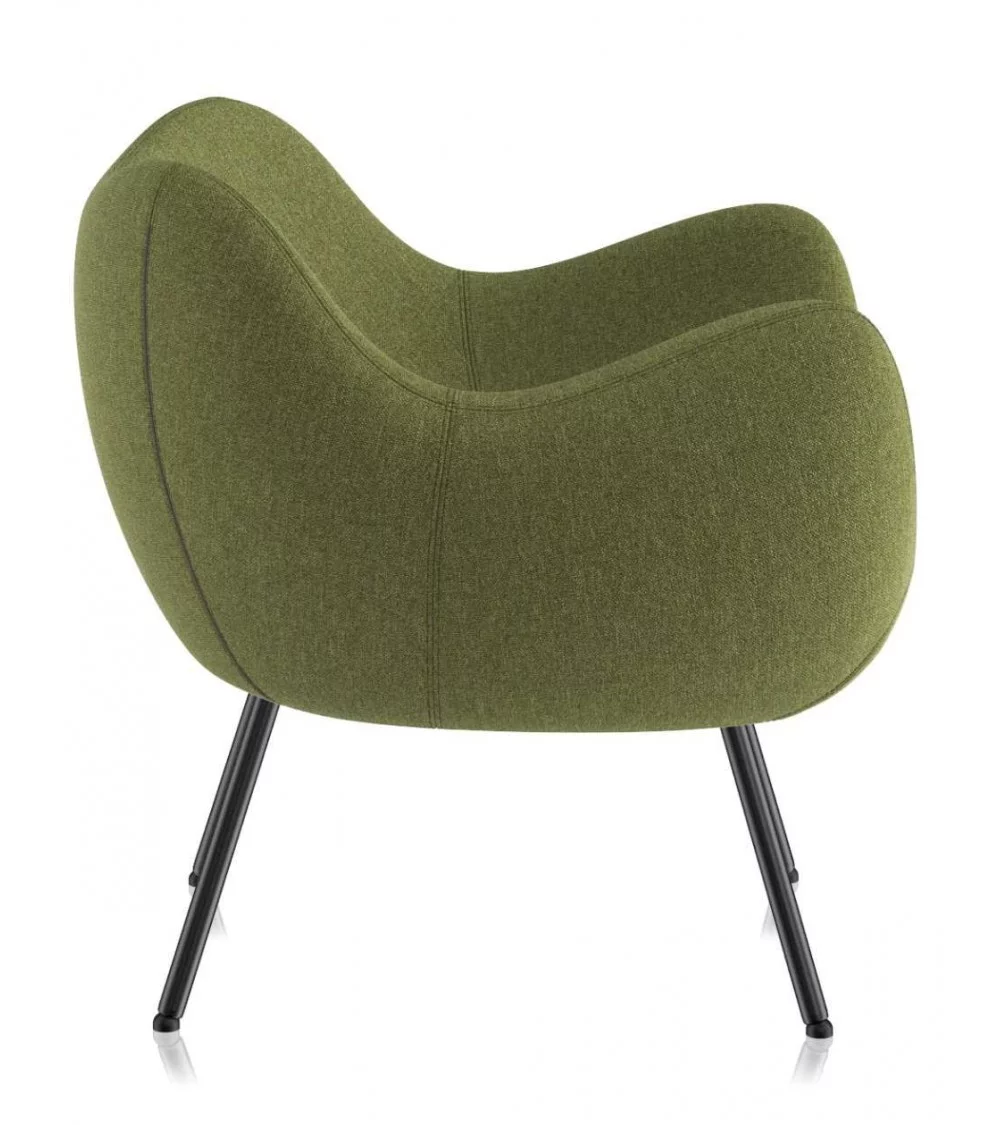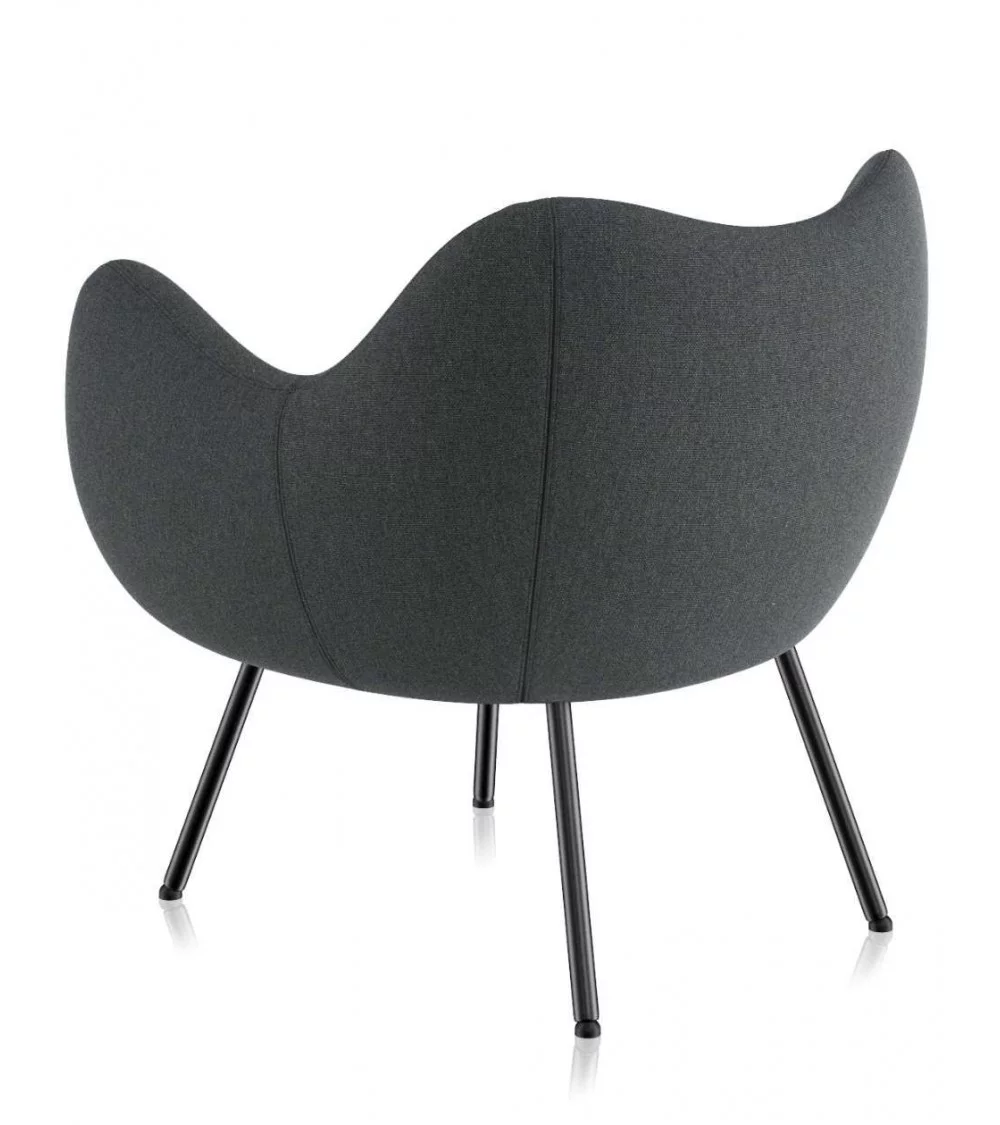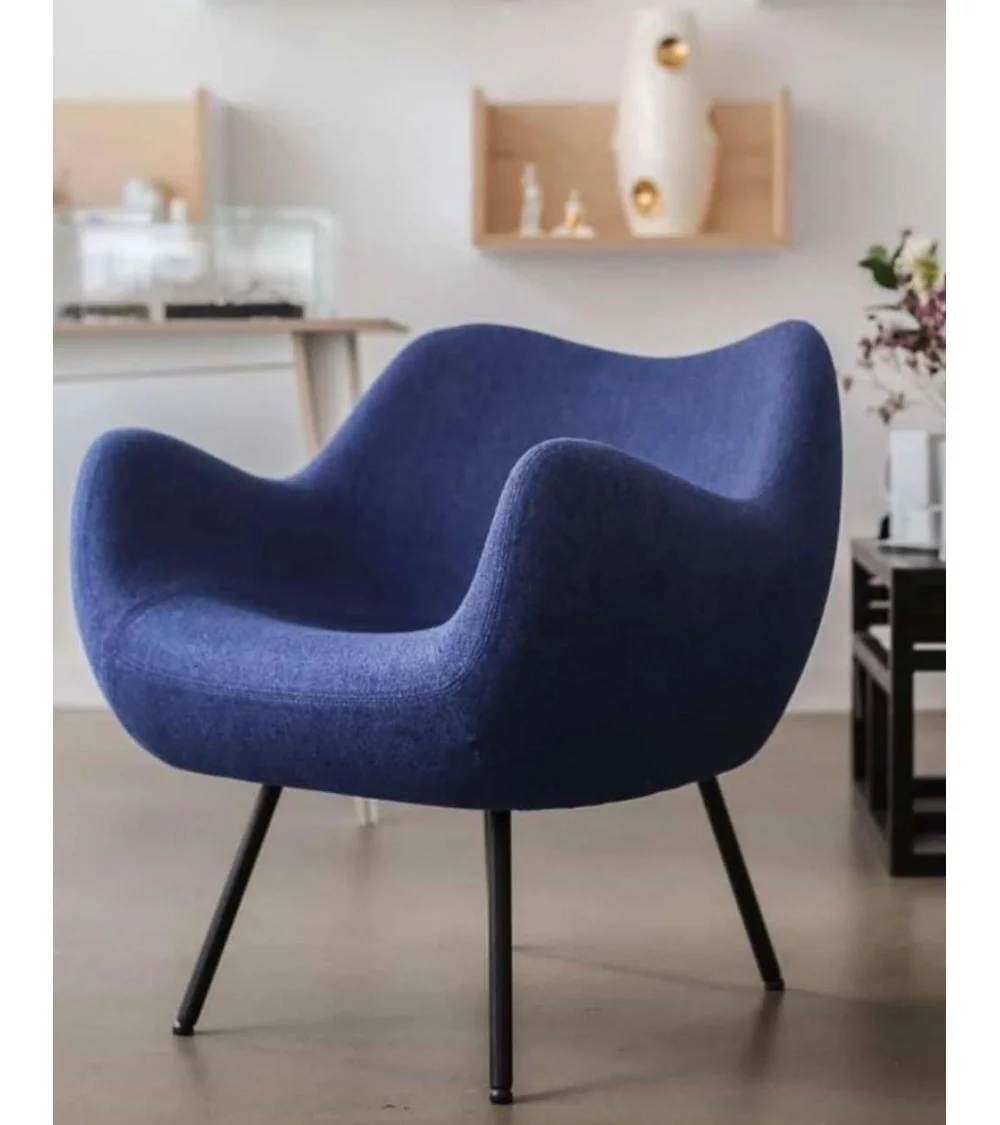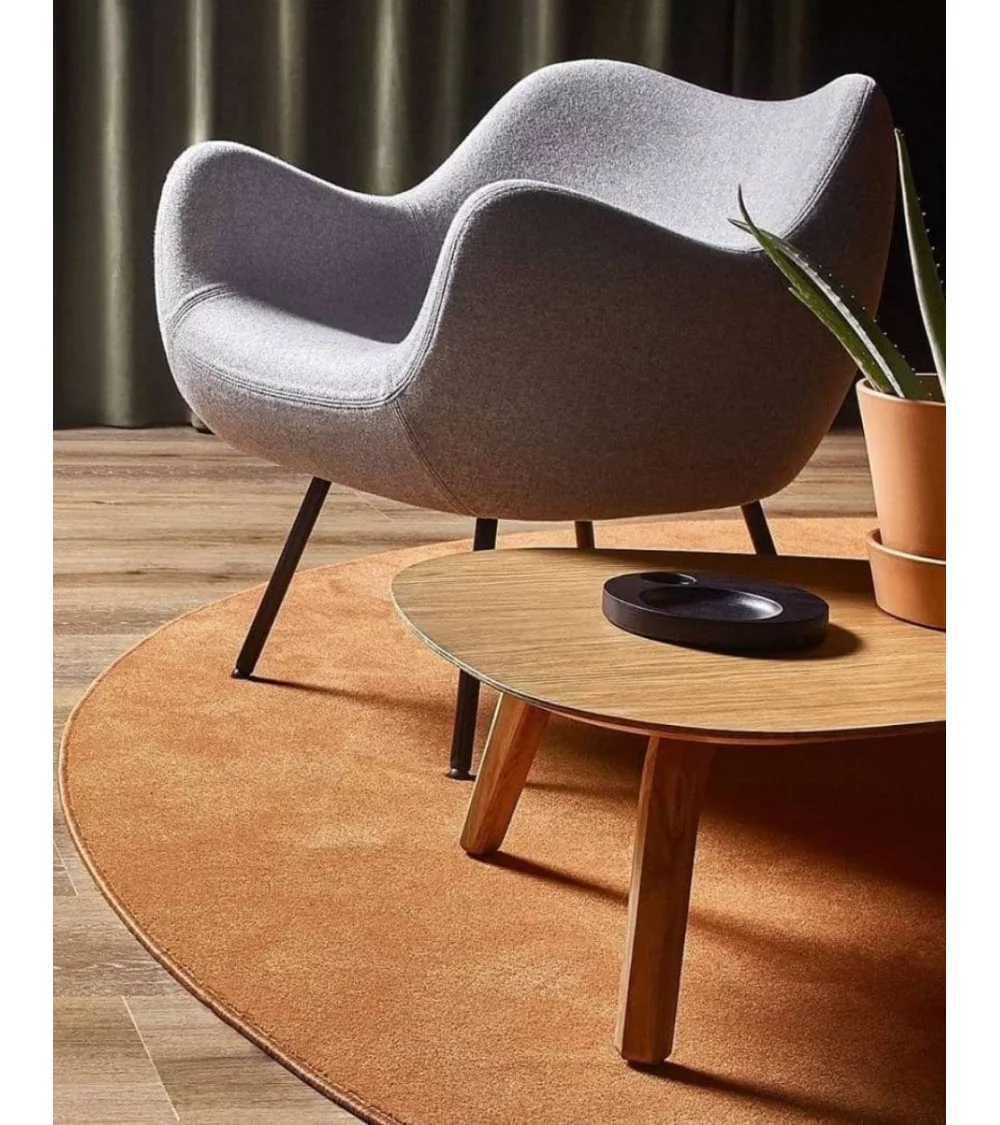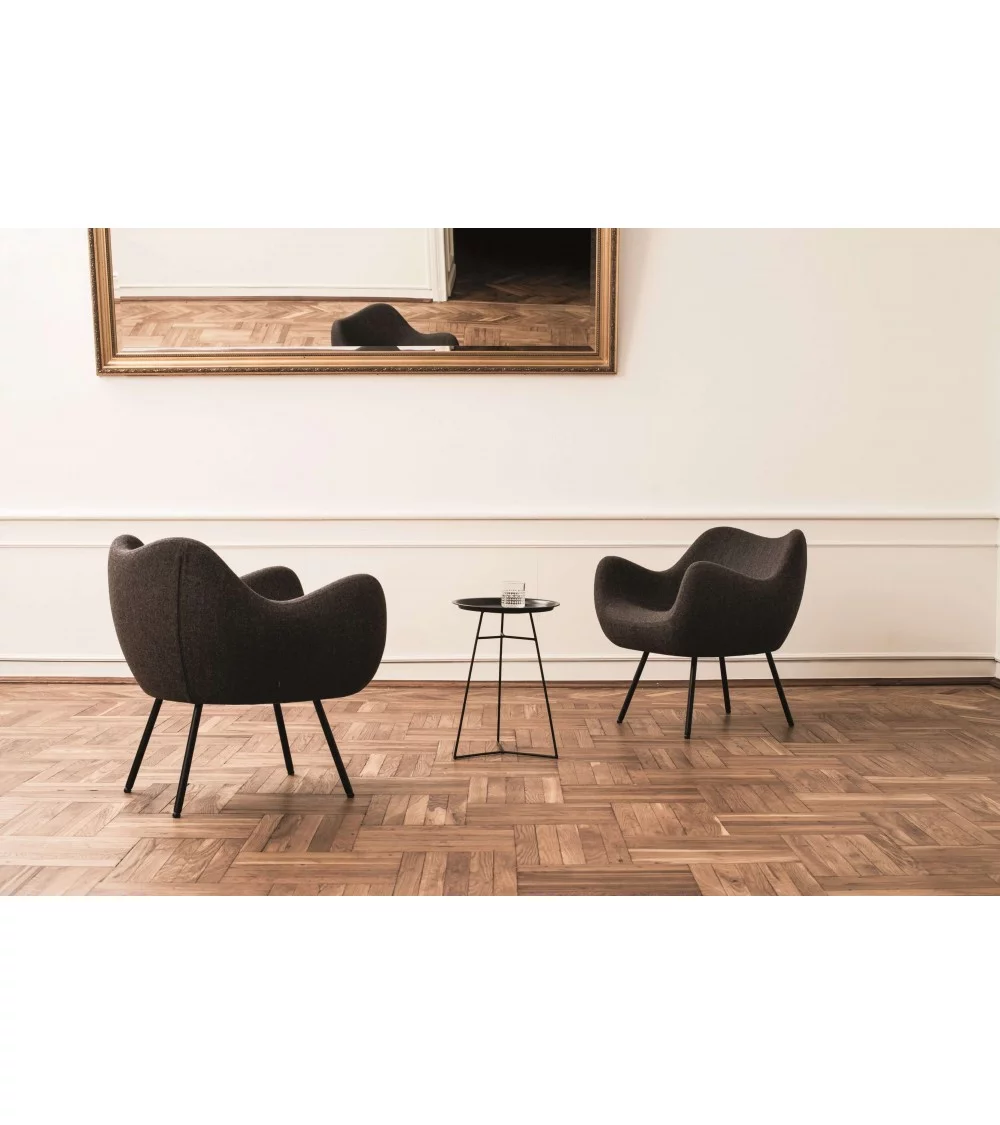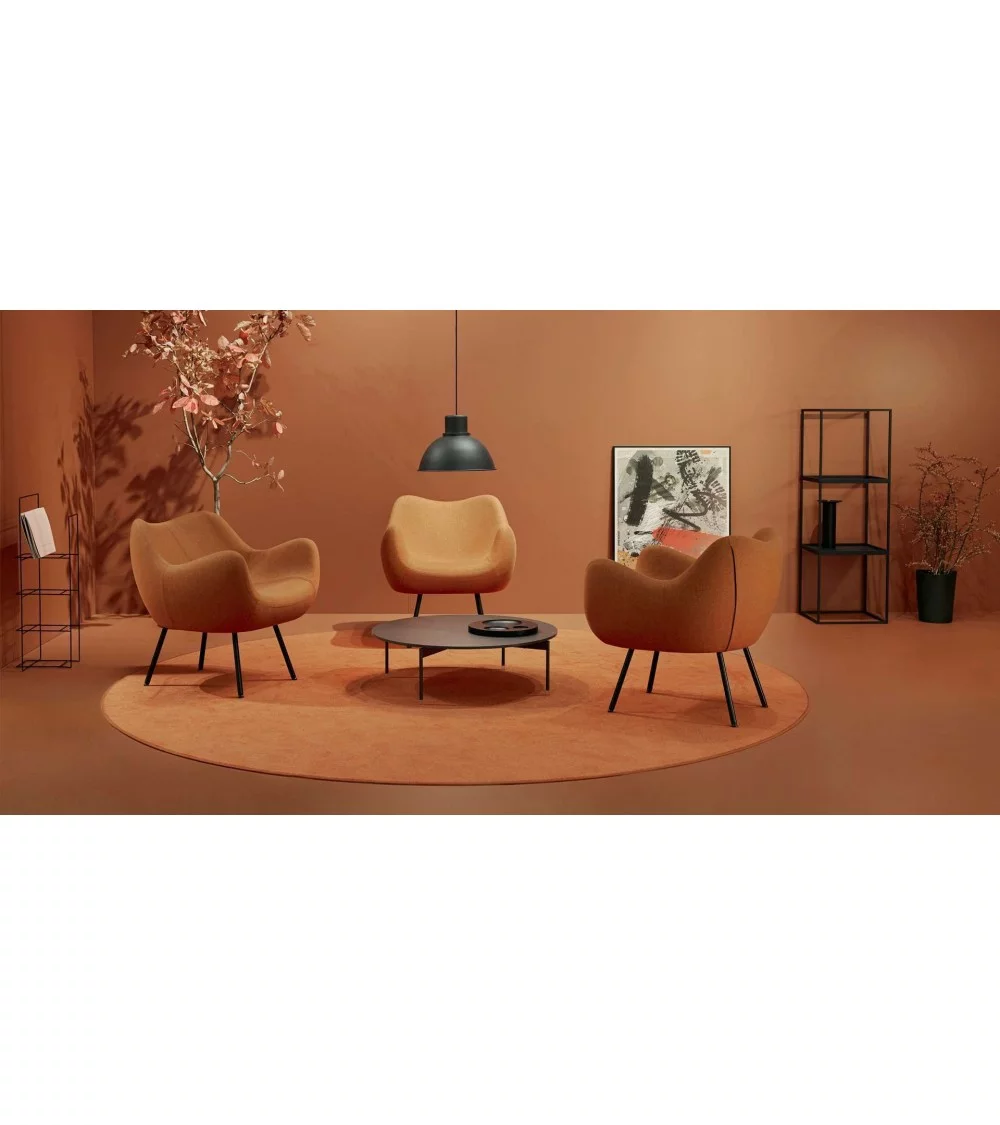 New version of the classic RM58 armchair designed in 1958 by the Polish designer Roman Modzelewski but here in fabric and padded foam for even more comfort. The armchair has been slightly widened by 3cm compared to the original RM58 classic version.
This contemporary version exists in several colors.
For the anecdote, a photo of the chair arrived in the hands of Le Corbusier in 1961, he wanted to obtain the license but the Polish authorities at the time blocked the sale. Probably because the seat also tells the story of socialist Poland, which did not allow the manufacture of chairs in fiberglass, a material reserved for military use at the time.
Roman modzelewski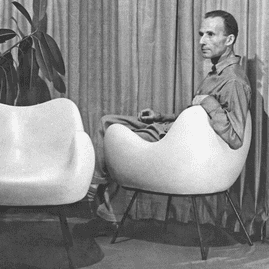 Product customization
Don't forget to save your customization to be able to add to cart
Customize
Share your customization with your firends
Download image
At home for the :
09/03/2023

Buy safely
100% secure payment: Pay by credit card with 3Dsecure, paypal, bank transfer. Pay easily in 3 or 4 instalments

Free delivery
Free delivery and returns throughout Europe and sitewide

Responsive customer service
A question ? we will answer you within 24 hours maximum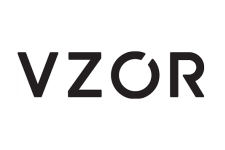 ICONIC HISTORIC DESIGN
VZOR offers collections of designer chairs and armchairs by iconic Polish designers from the mid-20th century. The design armchairs and timeless style chairs edited by Vzor (made in Poland), therefore take up the work of renowned Polish designers using quality materials and modern technologies. Roman Modzelewski , born in 1912 and died in 1997, was director of the Academy of Fine Arts in Lodz but also a designer, painter, sculptor and received several prizes for his creations, some of which are still exhibited in London for example. Czeslaw Knothe , 1890-1985, was a designer and architect member of the artists' collective "LAD". He notably created a line of furniture for the Palace of Culture and Science in Warsaw. Find on Fotello.fr the iconic design armchairs and chairs of these two designers, reissued by Vzor.
Design armchair RM58 by VZOR
Share a cup of tea with your best friend, make yourself comfortable with a good book, or snuggle up under your plaid - whatever your desire, the RM58 soft design armchair from Vzor is there for you. With its iconic design and an array of colorful fabrics, this designer chair can be adapted to suit your every mood and style.
---
2 other products selected for you: