Designer bedside table
In the Audacious range, here is the side table! Can also be used at the end of the sofa or next to your bed as a bedside table, it is multifunctional. Its beautiful closable storage space is perfect for hiding all kinds of objects. Practical: hidden inside, a USB hub will allow you to connect and charge all your phones and tablets, there is even a micro-usb port....
Designer bedside table
The RUBIK bedside table has an airy design thanks to its elegant fine structure. And yet it is robust thanks to the utility steel for its manufacture which gives it stability. Its oak veneer base houses a practical and well-hidden drawer. The rounded shape of the drawer brings an original and trendy touch. The combination of wood and metal always has its...
Designer bedside table
Arsen is a modern bedside table that will easily fit into contemporary or Scandinavian interiors. Its drawer will allow you to easily store all your items and keep them within easy reach. Its fine structure gives it lightness and elegance. Designed in 2018 by Kinga Wysocka <img...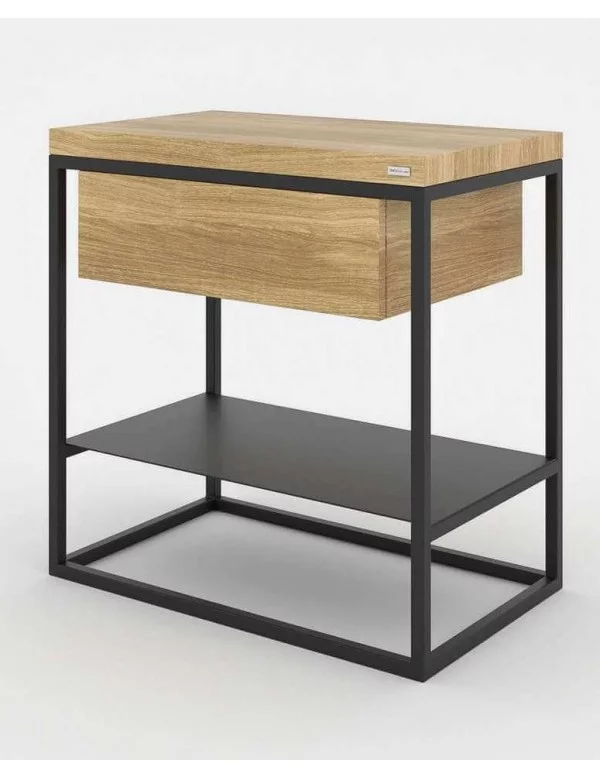 Designer bedside table
Here we find the Moonlight bedside table but with an additional shelf that will allow you to deposit your objects and keep them within reach. This Moonlight nightstand has a modern, minimalist design with a well-integrated drawer and quality materials. The originality of the Moonlight bedside table comes from its drawer which seems suspended in the air. <p...