TAKE ADVANTAGE OF FREE DELIVERY THROUGHOUT EUROPE
close
White marble side table - POLS POTTEN
Expected Delivery :
12/10/2021
The Pols potten round white marble effect dining table has a particular format, a diameter of 70cm and a height of 75cm, which will suit small spaces and which allows it to transform into the end of a sofa or bedside table.
The designers Pols potten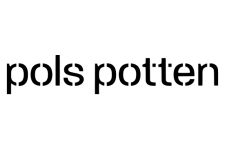 Founded in 1986, POLS POTTEN is a Dutch brand that moves the lines by creating original collections where we are invited to forget the normality. Each object or piece of furniture is created with a goal, to spice up your interior! Pols potten breathes new energy into each of its collections which seduce all over the world. The unique design of Pols potten furniture and decorative items will appeal to design enthusiasts looking for a touch of originality for their interior.