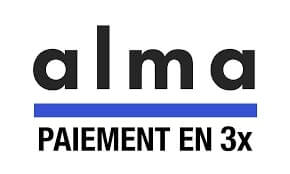 NEW !
We now offer payment in 3 instalments by credit card through our trusted partner Alma (only for French bank cards).
From 100€ and up to 2500€ of purchases, take advantage of this new payment facility for only 1.7% of charge*.


HOW DOES IT WORK ? No folder to mount, no mail to send !


During your checkout, select "pay in 3 times with Alma," and then let us guide you !
You will be charged one-third of the amount at the time of your purchase (+1.7% of costs) and then another third the next month and finally the last third a month after :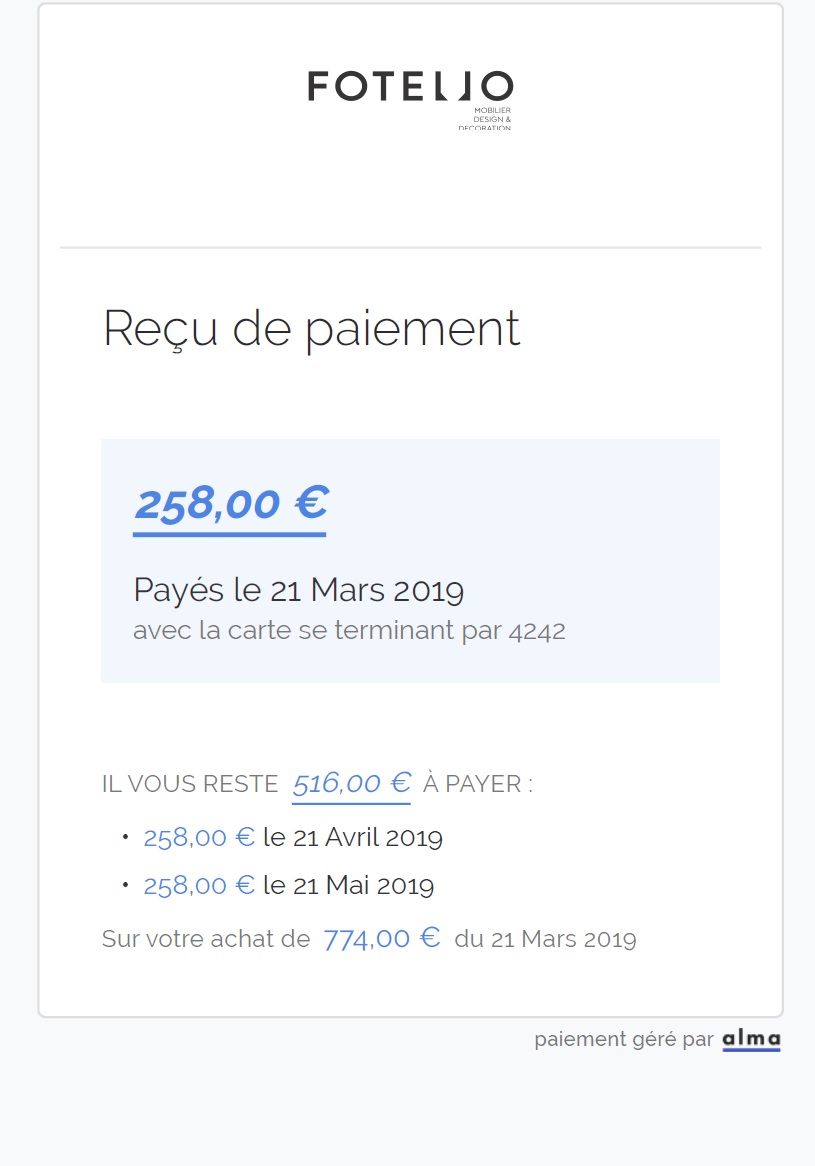 *Payment in 3 times which is only available for French bank cards.