Design low wooden sideboard with three doors ARRAY - WOUD
Including €2.80 for ecotax
Expected Delivery :
10/06/2022
Designed by the Says Who studio in 2018, the low wooden three-door array sideboard by Woud is distinguished by its assertive geometric shapes and its fine structure that makes it light. Its slats on the side bring originality and dynamism by creating a visual effect thanks to the light captured. The light oak version plays with the contrasts of the structure.
Available in two-door version, high sideboard and low sideboard.
Says Who studio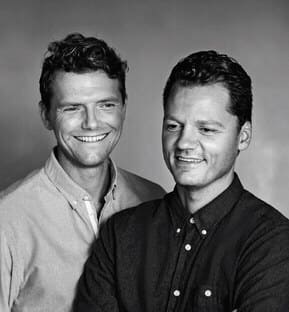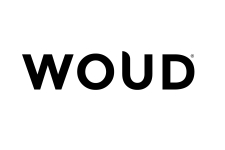 Founded in 2014 by Mia and Torben Koed who wanted to take advantage of their 30 years of experience in furniture, WOUD, a Danish brand, has a strong identity. This identity revolves around the deep love of detail and aesthetics that allows to create timeless and unique collections. Thanks to talented designers, Woud strives to create furniture and decorative objects with clean lines, inspired by modern architecture, combined with the soft colors of Scandinavian nature. With a desire to marry form and function, Woud is constantly developing new collections with the guideline of offering quality products with the pure lines of Danish design.
The Scandinavian ARRAY sideboard by Woud is a low wooden sideboard with geometric shapes and a fine structure that makes it light. Its length is nice to have a nice storage space, so you can put it in any room with a long wall. It is therefore perfect for storing all your treasures. This low Scandinavian wooden sideboard with three doors is designed by Woud, the Danish furniture company. This model has a length of 150 cm which will allow you to store all your objects while having an airy style thanks to its fine metal structure.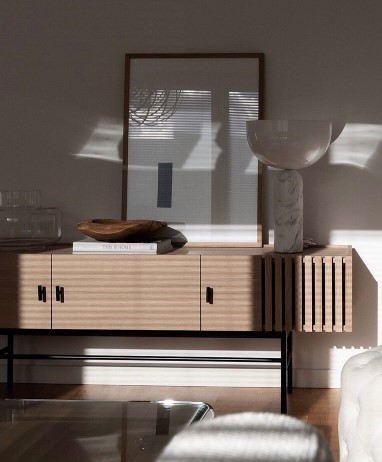 Data sheet
DIMENSIONS

Length 150 cm x width 37 cm x height 53 cm

MATERIALS

Walnut veneer / Clear or black stained oak veneer. Structure in black painted metal.
No customer reviews for the moment.