Low and long TV cabinet - HKLIVING
Expected Delivery :
05/08/2021
The beautiful length, 167cm, of this HKLiving TV stand is ideal for storing your electronic equipment and for displaying your vases, books or knick-knacks on the top of the cabinet. Light wood, with its visible grain, brings its warm side.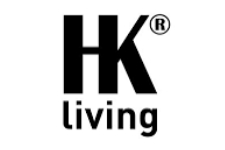 Present worldwide, HKLiving is a Dutch brand founded in 2008 by Emiel Hetsen and Sander Klaver. A former antique buyer, Emiel Hetsen has teamed up with his childhood friend Sander Klaver to start HKLiving. The HKLiving collections represent the marriage of travel and modernity while seeking to renew itself regularly. HKLIving merges styles and is inspired by atmospheres from all over the world while offering unique and accessible collections. HKliving likes to mix styles and surprise with original creations.
Related Products
( 4 autres produits dans la même catégorie )