TAKE ADVANTAGE OF FREE DELIVERY THROUGHOUT EUROPE
close
Scandinavian low sideboard TREASURES - UMAGE
Expected Delivery :
17/08/2021
New from Umage, the wooden sideboard with Scandinavian design Treasures combines organic shapes and mixed materials to bring warmth and elegance. In addition to the front doors, its sides, which can be personalized, also open so that you can store bottles or books. The compartments in the center have shelves to facilitate storage of dishes or various objects.
Also available in three-door format.
Designed in Denmark by Jonas Sondergaard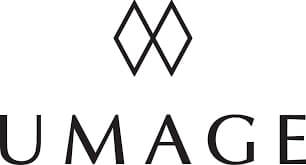 UMAGE, formerly VITA COPENHANGEN is a Danish publishing house that offers original and quality Scandinavian furniture. UMAGE, which means "effort" in Danish, has a philosophy of always going further in the search for aesthetics, simplicity and functionality.
The UMAGE collections are inspired by nature, its organic lines. This is why, in its quest for beauty, UMAGE seeks the harmony found in Nordic landscapes. UMAGE uses the know-how of its Designers to always offer something that is out of the ordinary, while having the objective of respecting the environment.
Related Products
( 4 autres produits dans la même catégorie )