FREE DELIVERY FROM 50€ OF PURCHASES IN EUROPE | FREE RETURN

close
Audacious wooden TV cabinet - UMAGE
Designer Jonas Sondergaard does it again with the Audacious TV cabinet! Here we find the DNA of the Audacious range, which made its success: Scandinavian organic shapes and an original opening. The sliding doors with fabric curtains and the warm wooden structure, make it pleasant to the touch and to the sight. Use it as a TV stand (an open space allowing you to bring out the cables is ideally placed under the cabinet) or as a piece of furniture for your entryway, it can stand out anywhere in the house.
Designed in Denmark by Jonas Sondergaard

Expected Delivery :
13/08/2021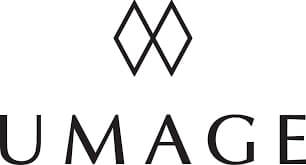 UMAGE, formerly VITA COPENHANGEN is a Danish publishing house that offers original and quality Scandinavian furniture. UMAGE, which means "effort" in Danish, has a philosophy of always going further in the search for aesthetics, simplicity and functionality.
The UMAGE collections are inspired by nature, its organic lines. This is why, in its quest for beauty, UMAGE seeks the harmony found in Nordic landscapes. UMAGE uses the know-how of its Designers to always offer something that is out of the ordinary, while having the objective of respecting the environment.

Data sheet
DIMENSIONS

Height: 40cm x Length: 140cm x Width: 46 cm

MATERIALS

MDF structure. Base in solid oak. Oak veneer top. Wood finish: transparent varnish. Fabric: 100% polyester.
Related Products
( 4 autres produits dans la même catégorie )