In the range Polygon of Prostoria, here is the coffee table. Here we find the fine structure in metal wires to the triangular forms, collection features polygon. When you move around the low table, the triangular shapes overlap to form designs more complex that perfectly match the modern spirit of the range Polygon.
Available in two sizes with a choice of the color of the structure and the tray.
The finish FENIX is a matte finish, pleasant to the touch and resistant.
The designers from Numen/ForUse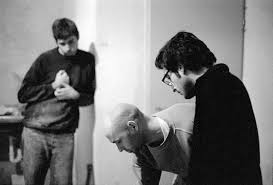 CUSTOMIZE YOUR COFFEE TABLE BELOW