TAKE ADVANTAGE OF FREE DELIVERY THROUGHOUT EUROPE
close
SOFA wood and metal console - XL BOOM
Expected Delivery :
18/08/2021
With its simple and functional design, the METRO SOFA console will easily find its place in your interior as a console or auxiliary desk.
Available in black or white.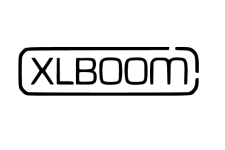 Created 30 years ago by Ann De Cock and Geert-Jan Van Cauwelaert, XL BOOM creates exclusive quality collections. Each product produced has its own identity while creating a pleasant and luxurious atmosphere . Each item is handcrafted. XL BOOM pays particular attention to the quality of the finishes and working conditions at each stage of the manufacturing process. Fotello chose XL BOOM for all these reasons: XL BOOM offers original quality products, with a modern and elegant design.
Related Products
( 4 autres produits dans la même catégorie )